My Advice for First Time Home Buyers – Follow these 7 Important Tips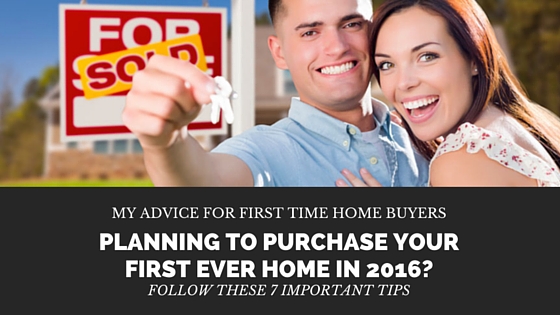 Are you planning to purchase your first ever home in 2016? Follow These 7 important tips – By Aga Kretowski.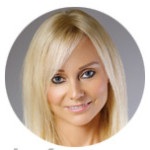 It is true that buying your first ever home can be either unnerving or very enjoyable and  exciting experience. The idea is to make it enjoyable right? I promise you that if you follow my top 7 Tips when buying your first home, you will be 100% prepared and well on your way. Consider this:
Get Pre-approved- If you are planning to buy your first home, the first thing that you should to do is to get pre-approved and see what you can afford. I strongly suggest you get in touch with a mortgage specialist. It's possible that you may already know a mortgage lender from your local bank who can get you pre-approved. If not, then no problem at all. I can recommend a very good mortgage specialist i work with. The Pre-Approval step is crucial because you want to establish yourself as a serious buyer right from the beginning even before you meet with a real estate broker such as myself. In order for you to get pre-approved, look for loan agency or your bank. By doing this, you can easily and quickly determine your financial range for your home purchase. It is not advisable to look for homes that are out of your price range. This is one of the important things that you need to avoid especially if you know what you can afford.
Identify your potential down payment- Once you already get pre-approved, the next thing that you need to do is identify your potential down payment. It is also important to get in touch with local real estate expert such as myself who will assist and guide you further.
Contact Professional Real Estate Broker- When it comes to buying your first home, it is very important to contact experienced and reputable real estate broker, such as myself. Hire an agent that is an expert in the area or community you want to find your home. I would be more than happy to offer valuable advice and walk you through the entire home purchase process.
Know the area you are interested to live in- When buying your first home, it is very imperative that you pinpoint specific location that would make a great home for you and your family. 

Begin by determining what is most important to you, your spouse and your kids. If you're single, living in a bustling city might be an ideal choice for your next home. If you have a family, on the other hand, a small town offers amenities that your kids will love.

When Choosing an area consider things such as commute time and public transportation options, school districts, real estate value, crime rate statistics, proximity to friends and family.
What type of home best suits your needs – In terms of buying your first home I suggest you brainstorm things you want your new home to include. For example: big yard, fencing, pool or large basement, etc.
Determine specific features your ideal home will have – With my help, you will brainstorm a list of features ideal for you and your family. Consider those as must-haves!
Submit an Offer – This is the final part of the entire home buying process. I always strive to provide best home buying experience and service for my clients. It sure is exciting to find a dream home at a really good value. Combined with my aggressive approach when it comes to negotiating price reduction makes it even sweeter.If you are looking for Real Estate advice when it comes to Buying or Selling your property, Contact me and I would be more than happy to assist you.
Also Read my 6 Reasons why you should seriously consider Buying a Home in 2016
Sincerely,
Aga Kretowski
Your Local real estate expert
Additional Resources: HUD | Fannie | Freddie Mac